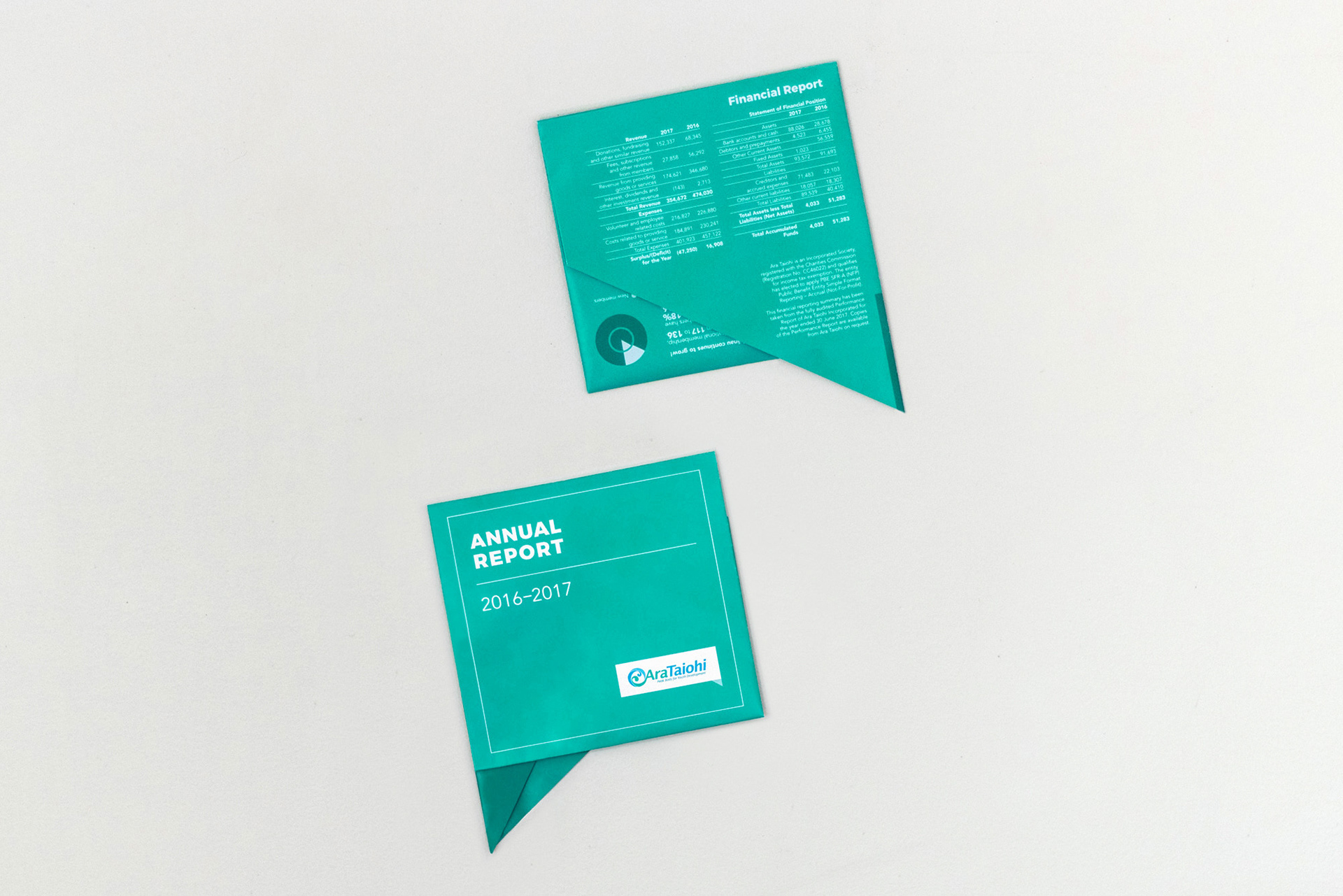 Ara Taiohi sought creative solution for their Annual Report of 2017. They wanted something different and something that people would like to hold on to; an annual report that's not a standard booklet, yet a design that connects to what they have done in the past year. 
Because this is not a company that produce tens of pages for an annual report, I had a little bit of freedom with the layout and folding. Referring back to a design element – speech bubble – that I used in an earlier project (
Youth Week 2017 post card design
), I created this unique folded layout for them to condense what they have achieved in a single A3 print size. 
At their annual general meeting, this annual report was a fun and handy reference of what had happened in the past year.