Supervision Scrapbook is a practical training tool for youth workers and anyone working with young people to get the most out of supervision. 
A second edition was published in 2018 and I was asked to create a new design that reflects the essences of previous edition, and also a look that's more current and sharp.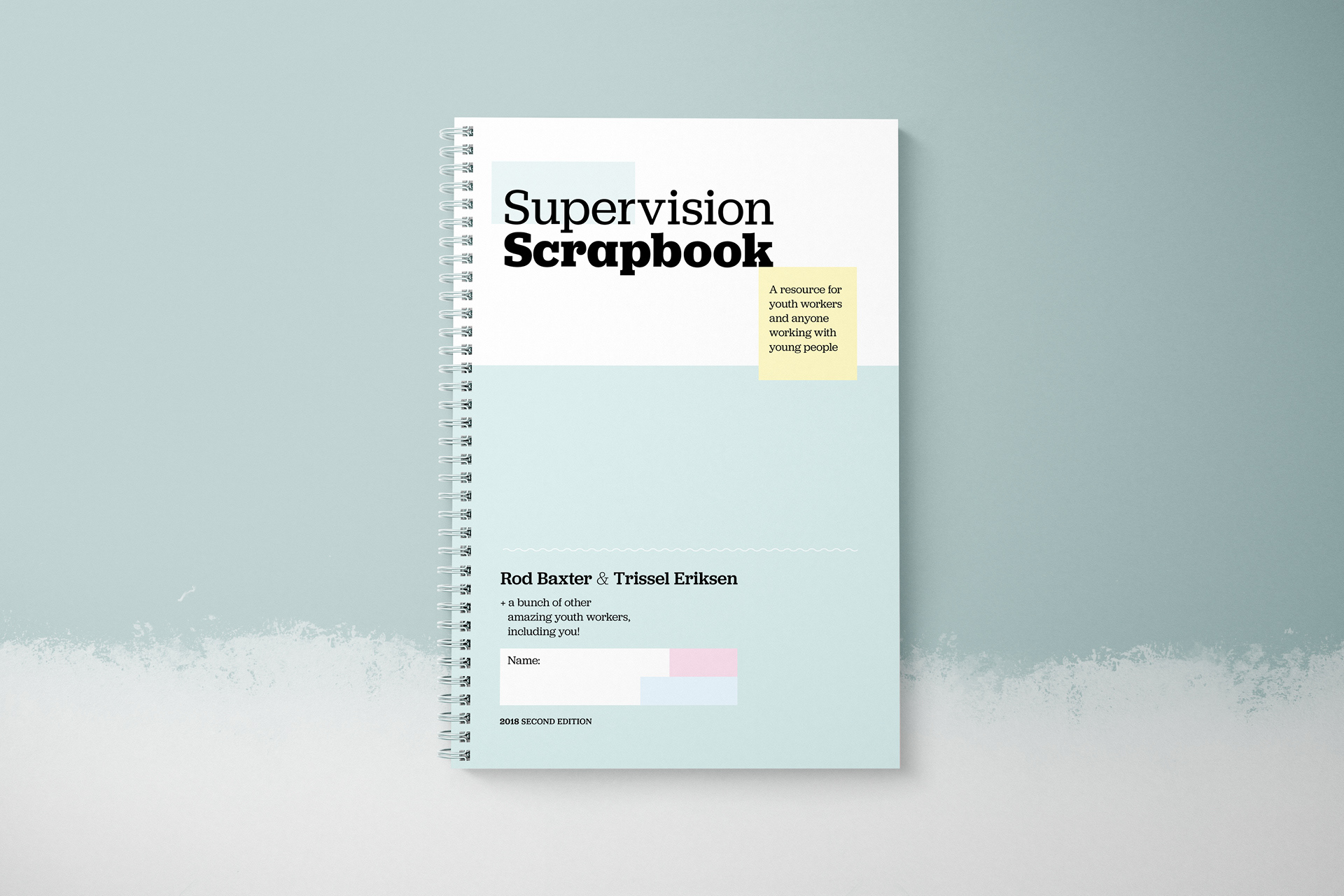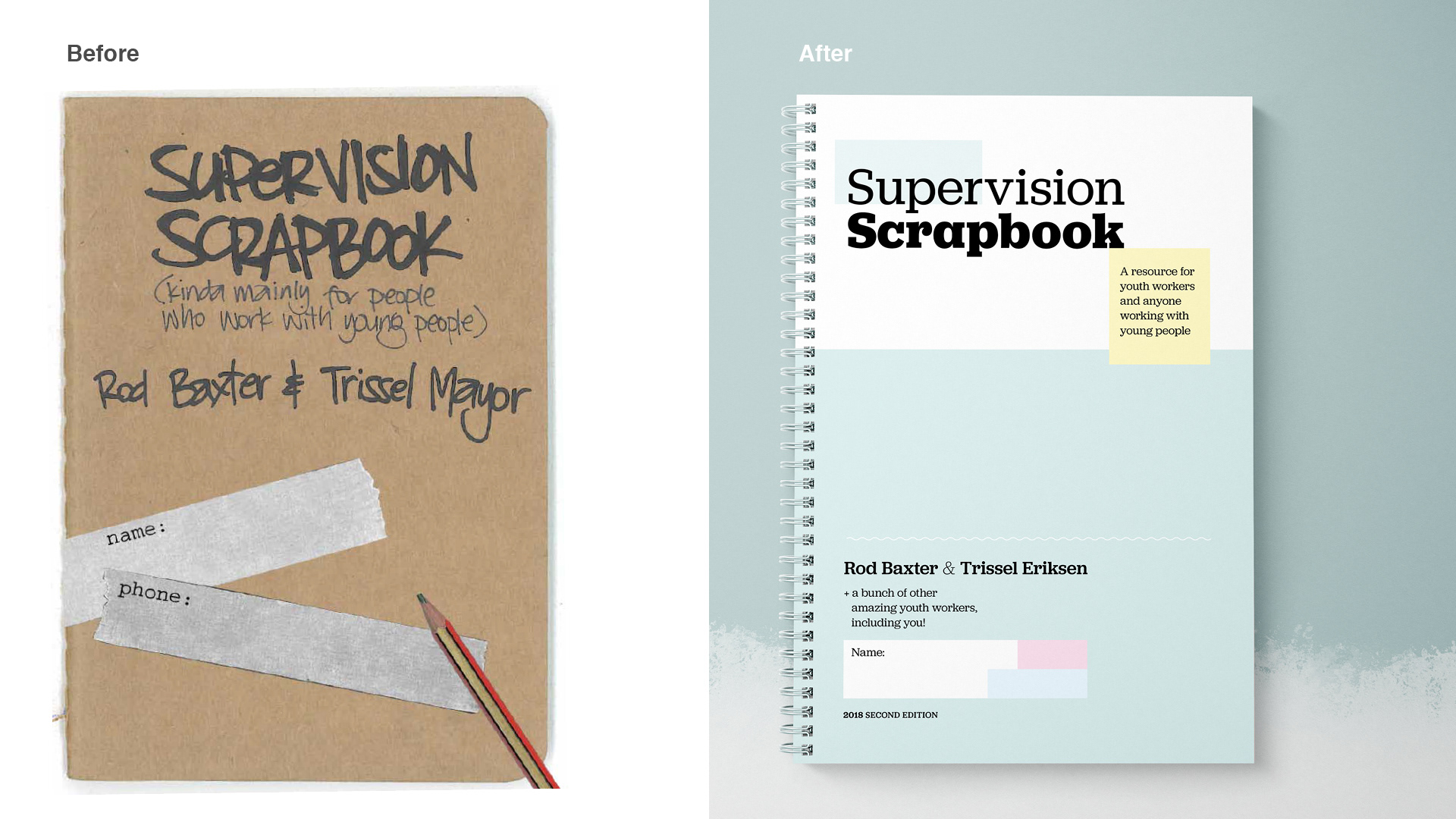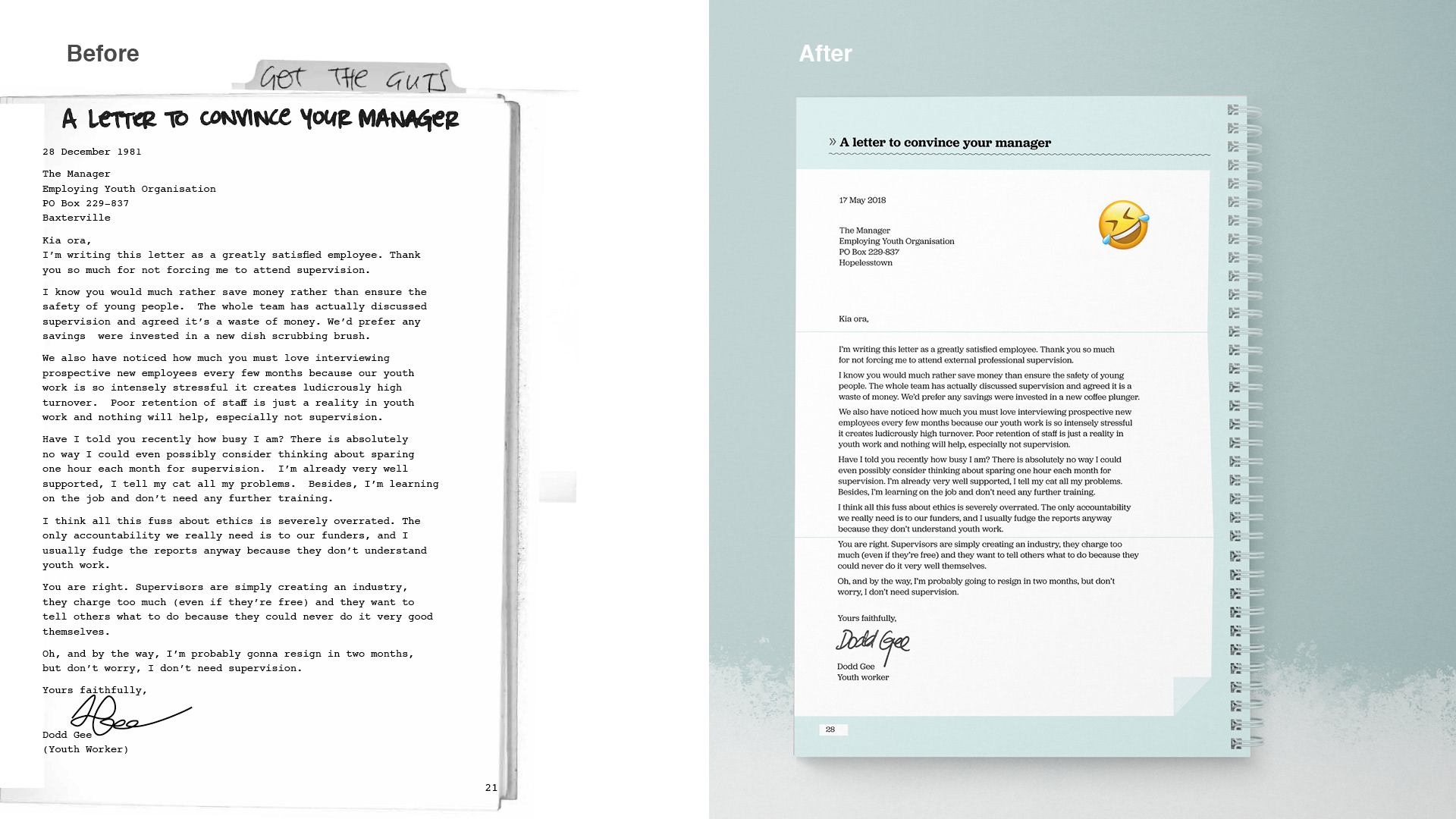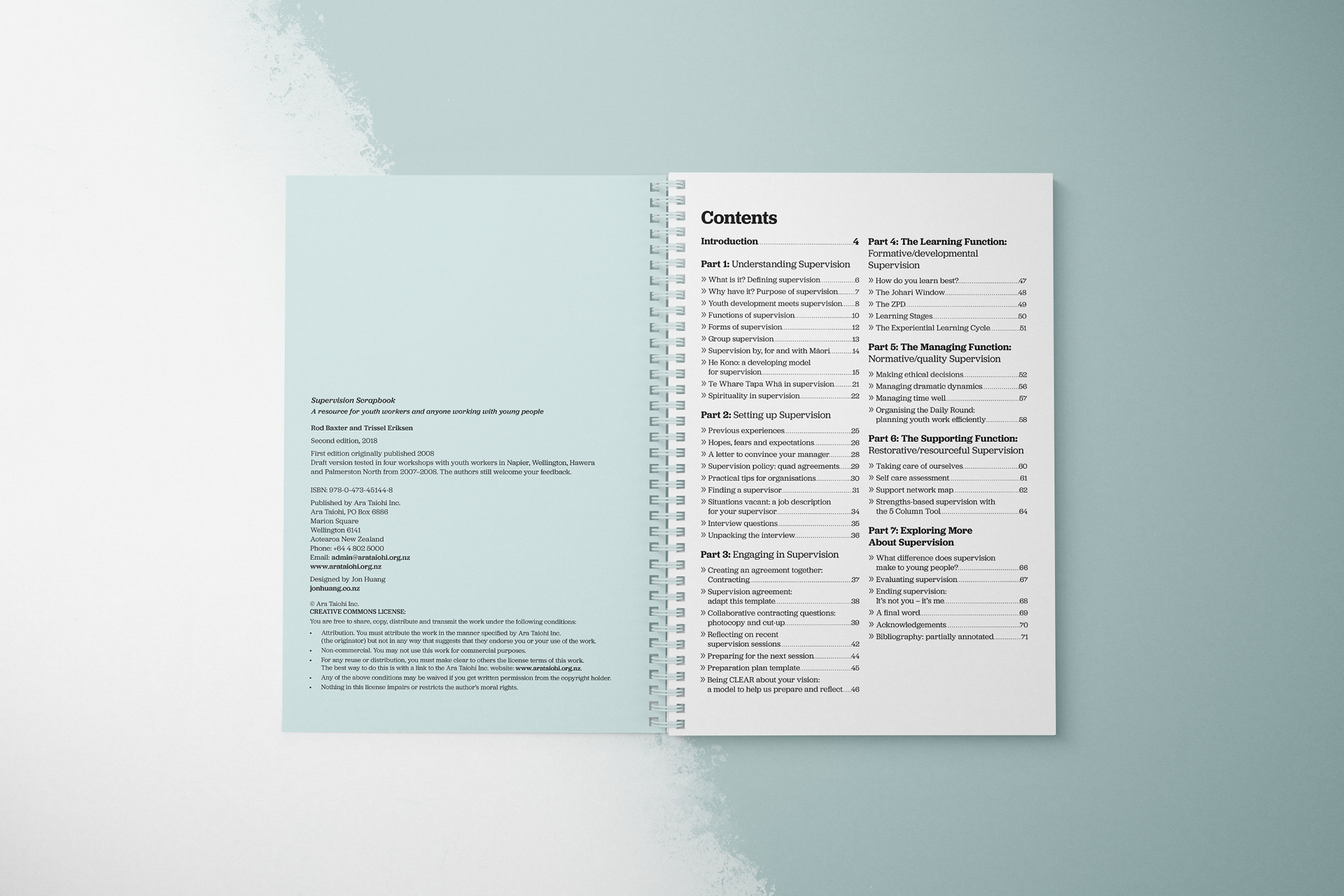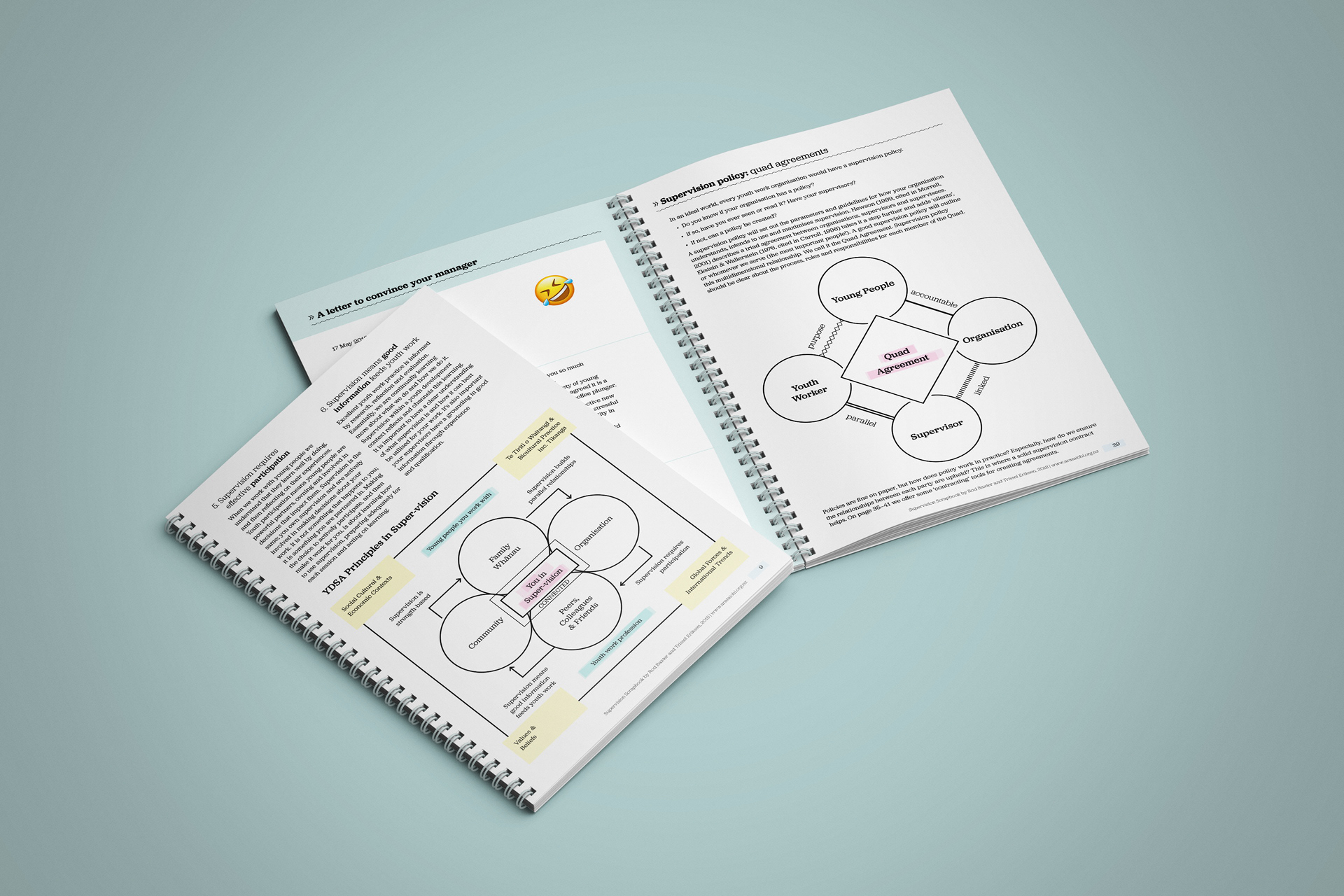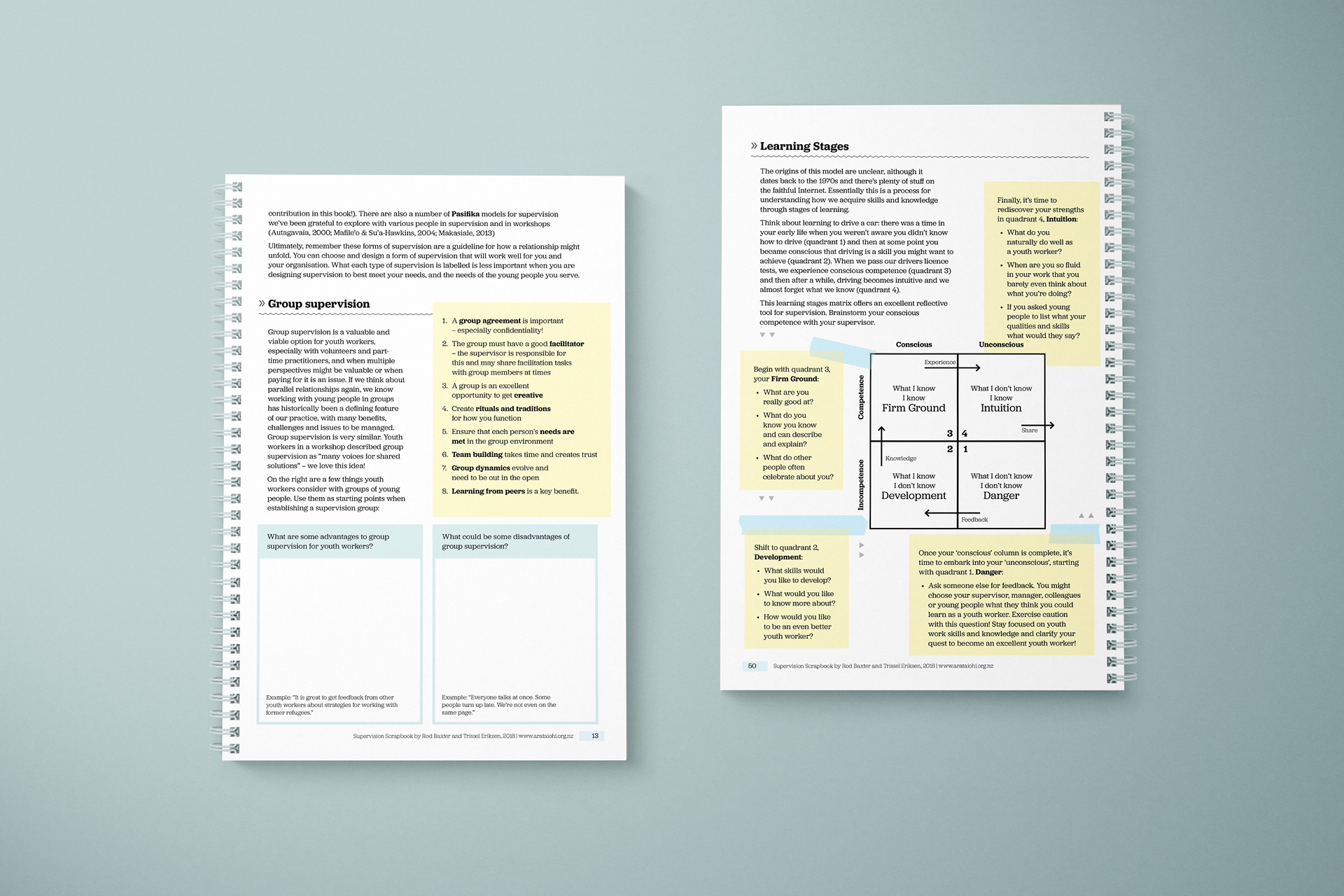 An irregular grid system was used to work with the interactive features and to evoke the feel of a "scrapbook". The design elements of mock translucent tape bits, sticky notes and highlighter marks were not only inheritance of old design, but also to encourage users to be creative, to doodle and take notes on the pages as they learn.